About Attic Systems
Attic air sealing and insulation company providing home comfort and efficiency solutions since 2009
Attic Systems is the largest network of air sealing and insulation contractors in the United States, offering quality attic insulation solution services. Dr. Energy Saver's mission is to help people make their homes more comfortable all year long, while also saving money on heating and cooling costs.
Attic Systems is a division of Dr. Energy Saver, which was founded in 2009 to help homeowners who want to save energy and make their homes more comfortable. Attic Systems is designed to make the benefits of attic air sealing and insulation clear and easily available to homeowners. Today, the combined Attic Systems and Dr. Energy Saver networks consist over 100 companies throughout North America, each of which is trained, certified, and experienced at helping customers solve home comfort and energy problems.
About the Owner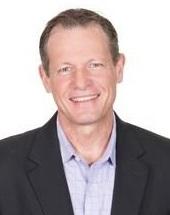 Larry Janesky is the owner and founder of Attic Systems and Dr. Energy Saver. Larry has been in the home improvement industry since he was 17, spending much of his career building the international Basement Systems network, which consists of basement waterproofing, crawl space repair, and basement finishing contractors.
About the Attic Systems network
Each Attic Systems contractor is managed by people who are passionate about helping make homes more comfortable, healthier and energy efficient. All of our Attic Systems dealers and technicians are thoroughly trained, certified, and consistently updated at our Energy City training facility in Seymour, CT.
This building is a state-of-the-art technical and testing facility with about 40,000 sq. ft. of hands-on-educational displays and technology, including an entire replica training home. The facility is the first of its kind and to date the largest in the U.S.
Our home comfort and energy services
Attic Systems & Dr. Energy Saver founder Larry Janesky talks about how our services make your home more comfortable and efficient.
Attic air sealing services
Attic insulation services
Cellulose and rigid foam insulation
Duct repair, sealing, and insulation
Together, these solutions will eliminate problems such as uncomfortable rooms, leaks and drafts, inefficient HVAC systems, and more. If you're interested in improving your home's comfort and efficiency, contact your local Attic Systems dealer today!