Home
»
Rigid Foam Insulation
Rigid Foam Insulation
Rigid foam provides quality insulation for multi-level attics, super decks, and more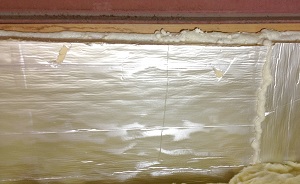 Rigid foam insulation can be used to in a variety of areas where cellulose is not ideal, such as multi-level walls.
When installing attic insulation, it's important to have the right material for each job. Rigid foam insulation offers great benefits for a variety of insulation purposes, making it a smart choice for many homeowners.
At Attic Systems, we can provide you with quality rigid foam insulation for your attic. Our experts will carefully evaluate your attic and recommend the right solutions to help improve your home's energy efficiency and comfort. Call your local Attic Systems dealer today to get an rigid foam insulation estimate!
Why choose rigid foam attic insulation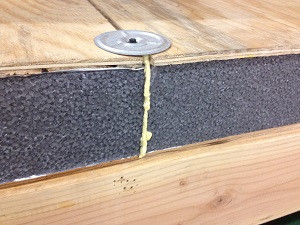 Rigid foam and air sealing fill gaps in your attic structure.
The strength and durability of rigid foam insulation allows it to be used in areas where cellulose might not be appropriate. Rigid foam comes in panels that can be cut to size to fit the area.
At Attic Systems, we typically use rigid foam insulation for any of the following areas:
Multi-level attics
Attic super decks
Attic catwalks
Attic walls
Our Foamax® rigid foam insulation
At Attic Systems, we us a type of polyisocyanurate rigid foam called Foamax®. Also known as polyiso, this type of rigid foam usually comes with a reflective foil facing on both sides and has the highest R-value of any rigid foam. Our Foamax® polyiso insulation comes with a foil vapor barrier on the back and a white foil finish on the front, providing quality insulation while also adding a clean finished appearance to the space.
When installed in the attic, rigid foam insulation will help to improve a home's energy efficiency and comfort. Heat transfer through the attic causes many homes to be inefficient, which is why the insulation and radiant barrier combination of Foamax® is such an effective option. Your local Attic Systems dealer can recommend the best solutions for your specific needs.
Get a quality rigid foam installation for your home
If you're interested in rigid foam insulation for your home, Attic Systems has the solutions you need. Our attic insulation experts know what it takes to create a more comfortable, efficient home that helps you save money on your heating and cooling costs. Contact your local dealer today to learn more about our complete insulation services and get an installation estimate!